A year after securing over £250,000 from the Energy Redress Fund, Chase Community Solar has begun delivering savings to council tenants across Cannock and Rugeley. A total of 75 tenants will be receiving an Afore battery enabling them to store electricity from their solar panels which previously would have been lost. By storing electricity these tenants will see a reduction in the amount of expensive electricity they need to import, whilst also ensuring that even more electricity used in these households is low-carbon.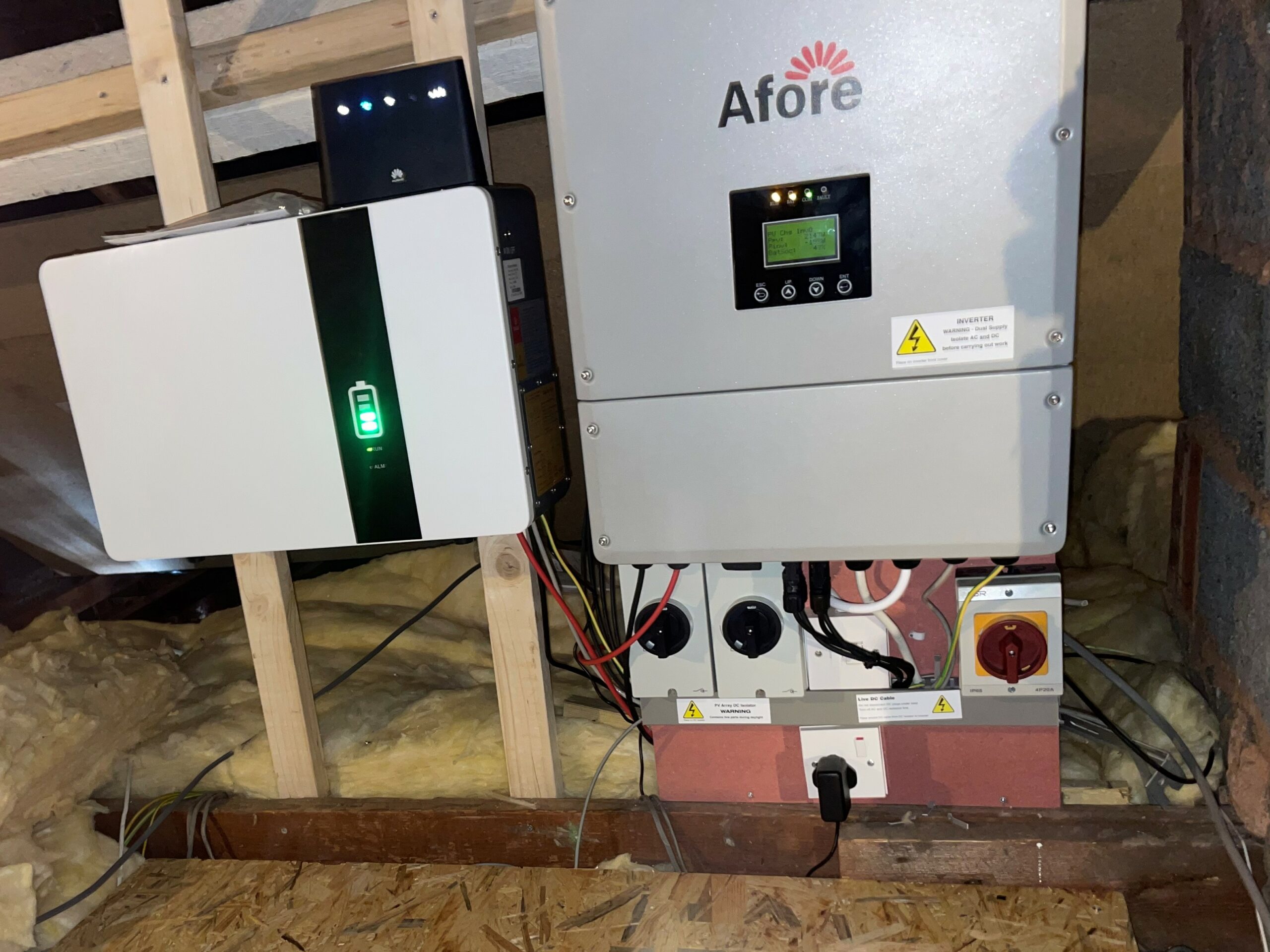 Working on such an innovative project, the Society has recruited support from leading Staffordshire fuel poverty charity, Beat the Cold, who have provided tenants with tailored energy advice. Discussing the project Development and Partnership Manager Thomas Bostock stated "The solar battery project is a unique opportunity for Beat the Cold to assist residents with their solar panels. Given the increase in fuel costs the residents have been delighted with the help and support provided.  We focus on how to use the system effectively and the benefits of a solar battery.
"We have spoken and visited the residents participating in the project. When conducting the visits, the Energy Advisers have also been exploring all the holistic support mechanisms. Registering the eligible residents to Western Power priority services, water support schemes, looking at income maximisation and many more energy advice tips. All particularly pertinent given the cost of living and price cap increase. The team are looking forward to visiting the residents once the batteries are in place to demonstrate the benefits of the systems via an online app."
One of these residents, excited by the fact that they will be receiving a battery said "Having a battery installed is an amazing opportunity after finally finding the right place to live with my health conditions. It will help with my bills and it's great that we are using green energy to make things cheaper and the fact we can get this for free! I can't believe anyone would say no!"
The Society has also gained the support of charity National Energy Action (NEA), who are providing  in depth research on the project. Reflecting on the project Innovation & Technical Evaluation Manager Michael Hamer said "NEA is delighted to be involved in the Smart Solar in Cannock project. It promises to make electricity cheaper for tenants with solar PV on their properties – without them having to take action themselves.  The analysis we're doing will help other agencies understand how investing in batteries and other smart technology can benefit tenants, as well as how best to design a project.  As a strong team, everyone involved is focussed on putting tenants first, and helping them achieve the most from the technology."
We expect all of the 75 tenants to have received their batteries by the end of June with the benefits coming from day one.